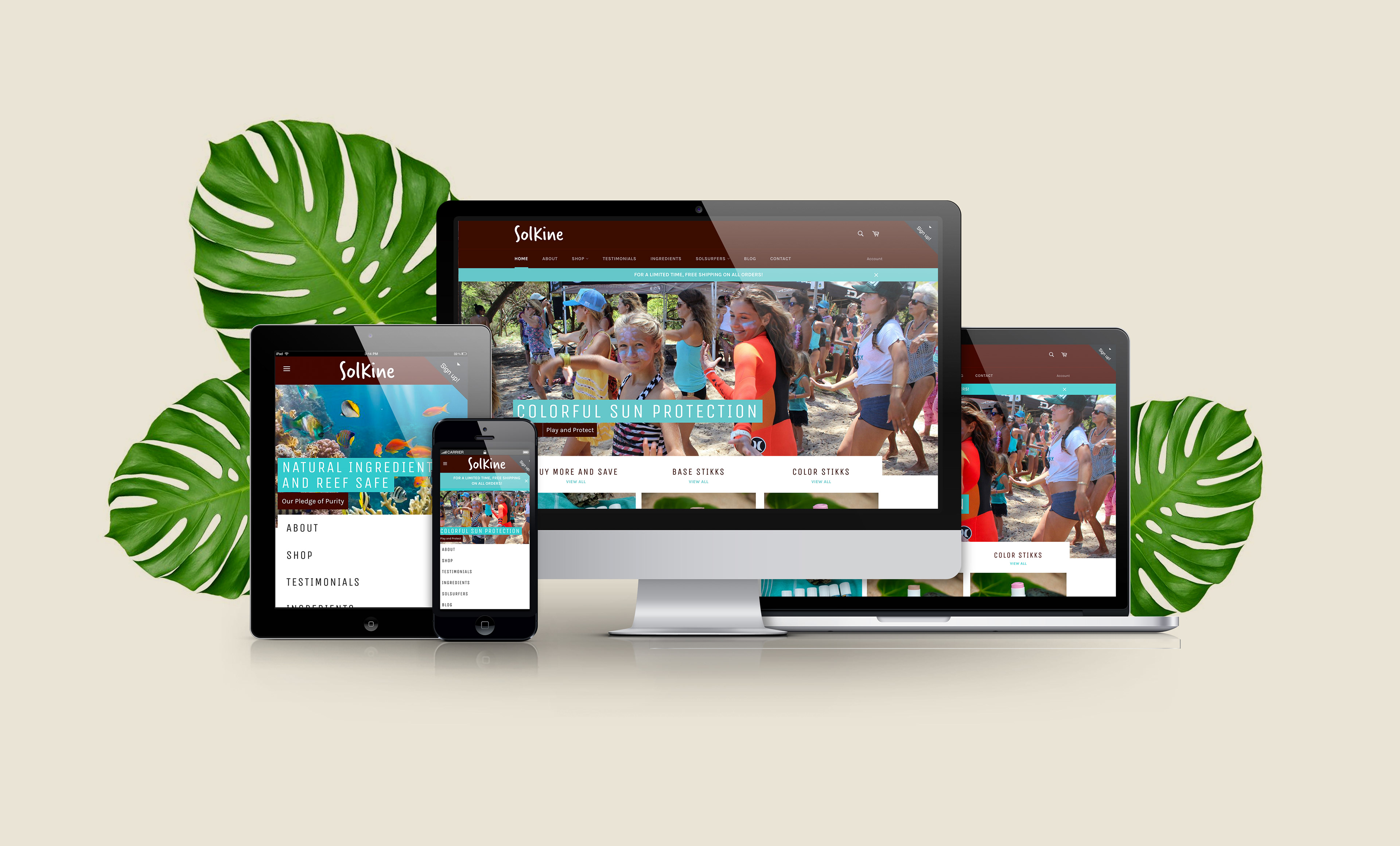 SolKine nourishes the skin with natural moisturizers, protects the skin with a non-nano zinc oxide barrier and resists water with just the right amount of beeswax. There are a variety of natural color options for fun and added assurance that your loved ones are covered!
SolKine sun protection products are environmentally conscious and utilize the purest ingredients. The sunscreen tints are derived from natural pigments. Their products are both reef-safe and face-safe.
The SolKine brand name is meant to translate loosely to the 'natural kind of sun protection'. Da 'kine' is an expression in Hawaiian Pidgin derived from "the kind" and the word 'sol' translates to the word sun.
The sunset and ocean blue colors and the wave pattern background graphics on the packaging reflect the natural beauty of the sky and ocean and the organic nature of the product. The sunset colors are utilized on the base coat restorative defense packaging and the ocean blue colors are utilized on the colorful sun protection packaging.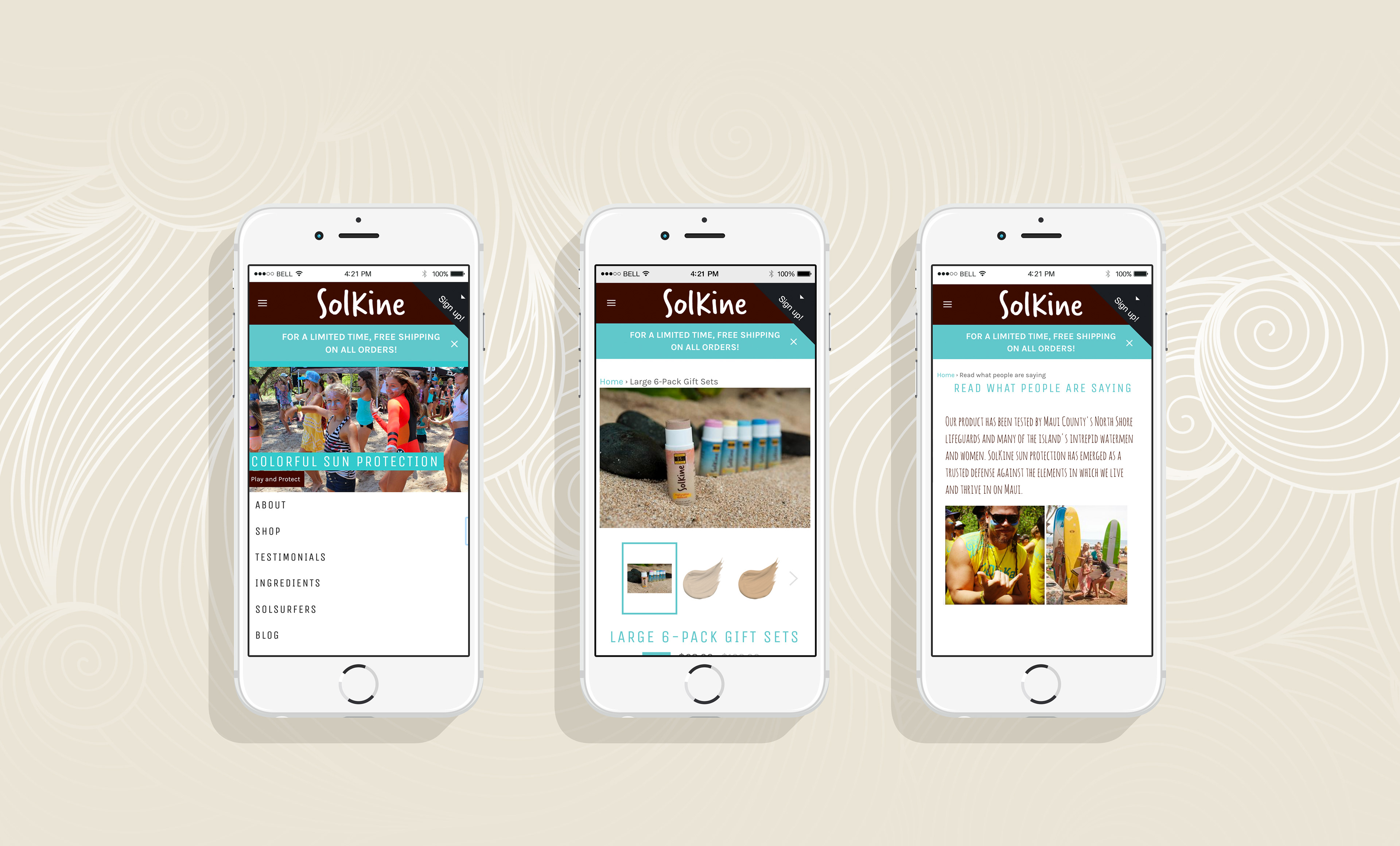 Responsive E-commerce Website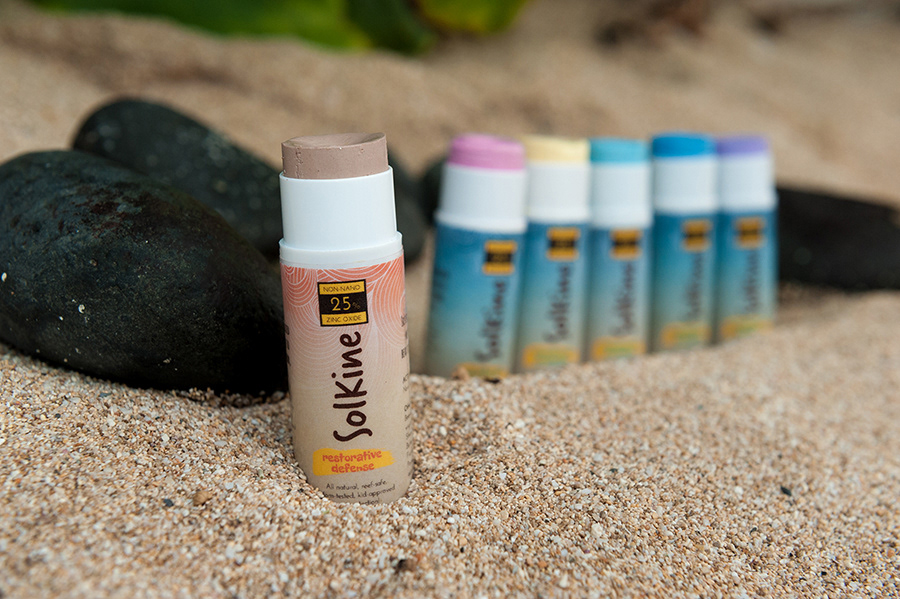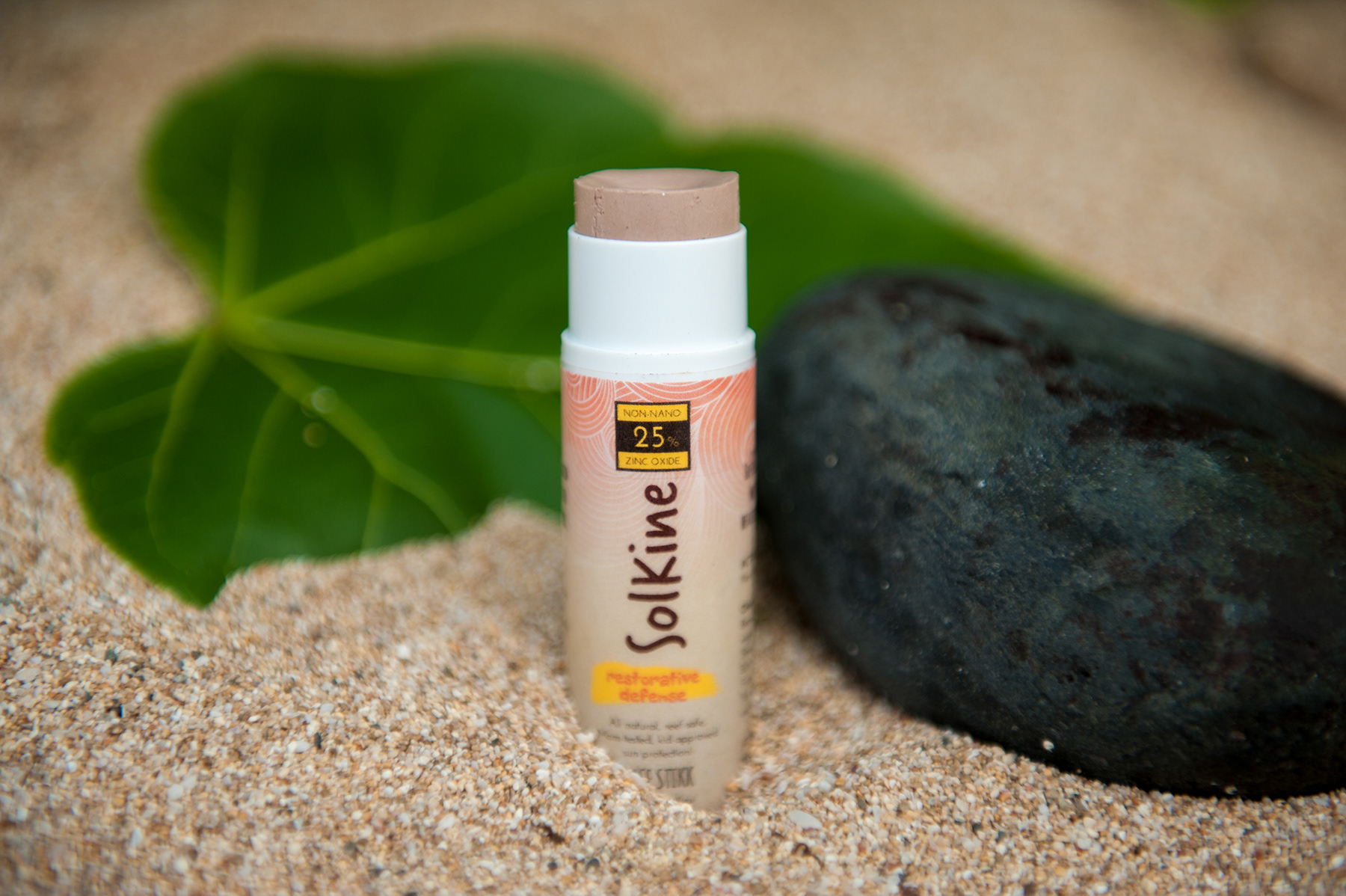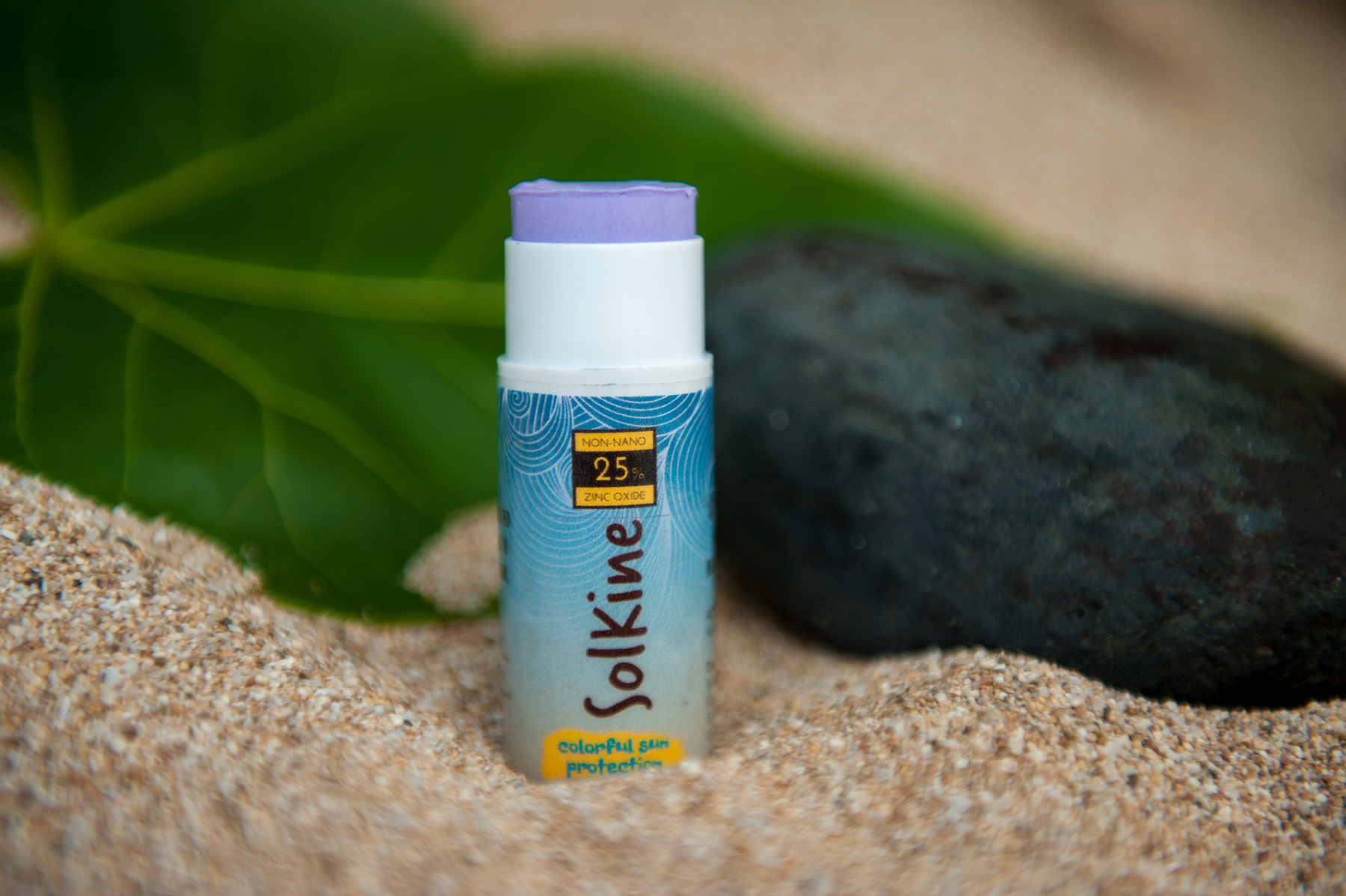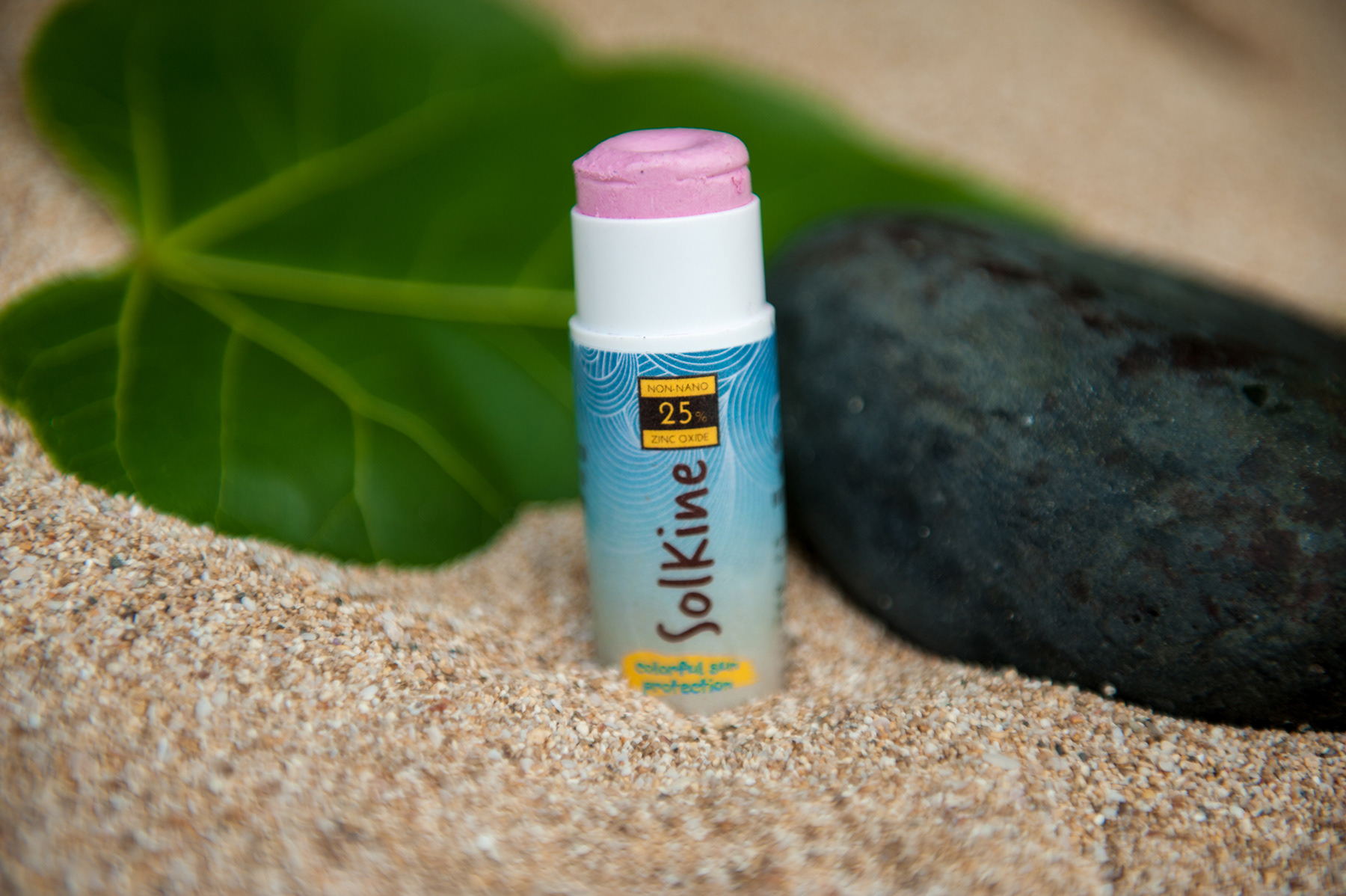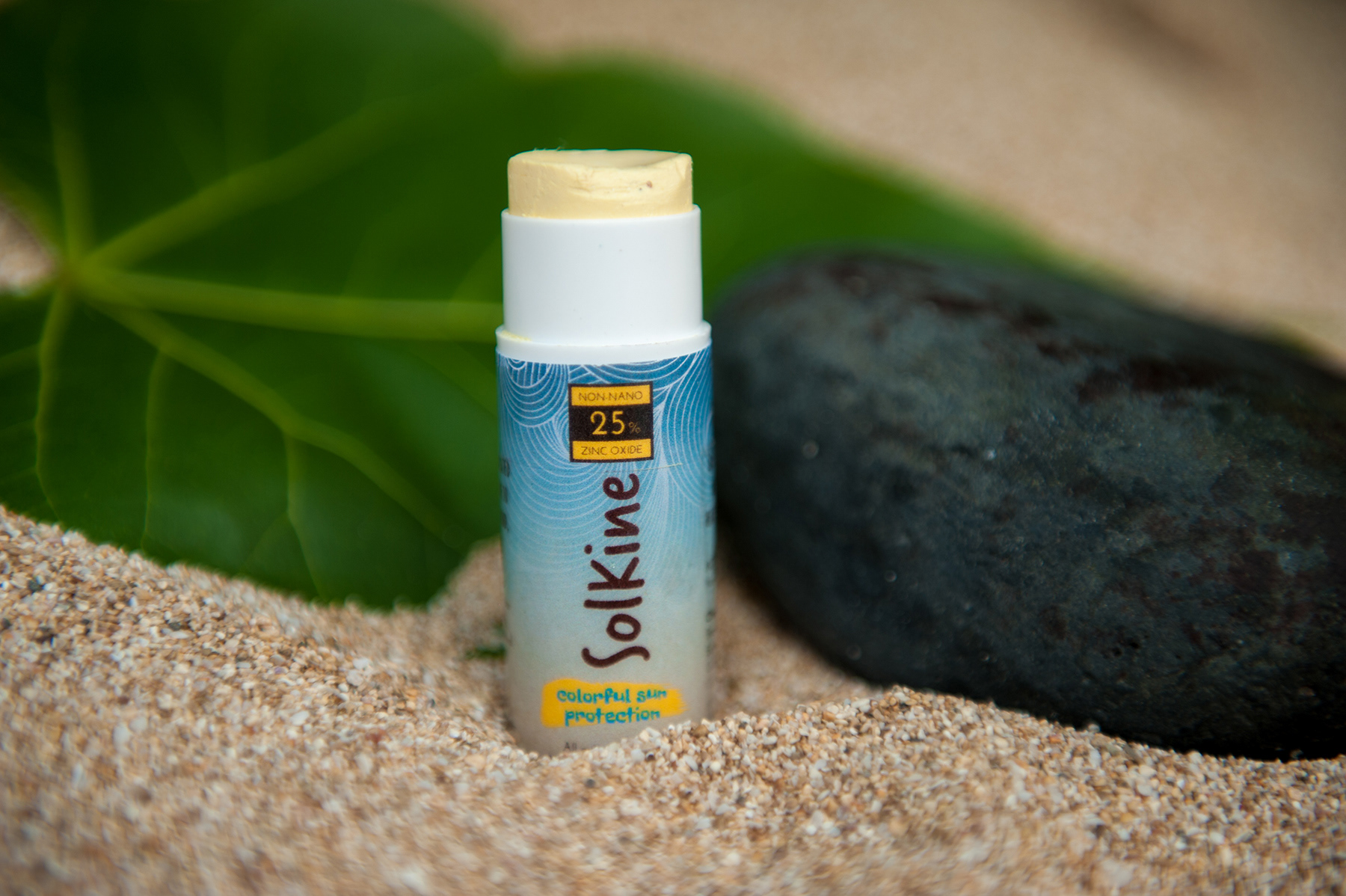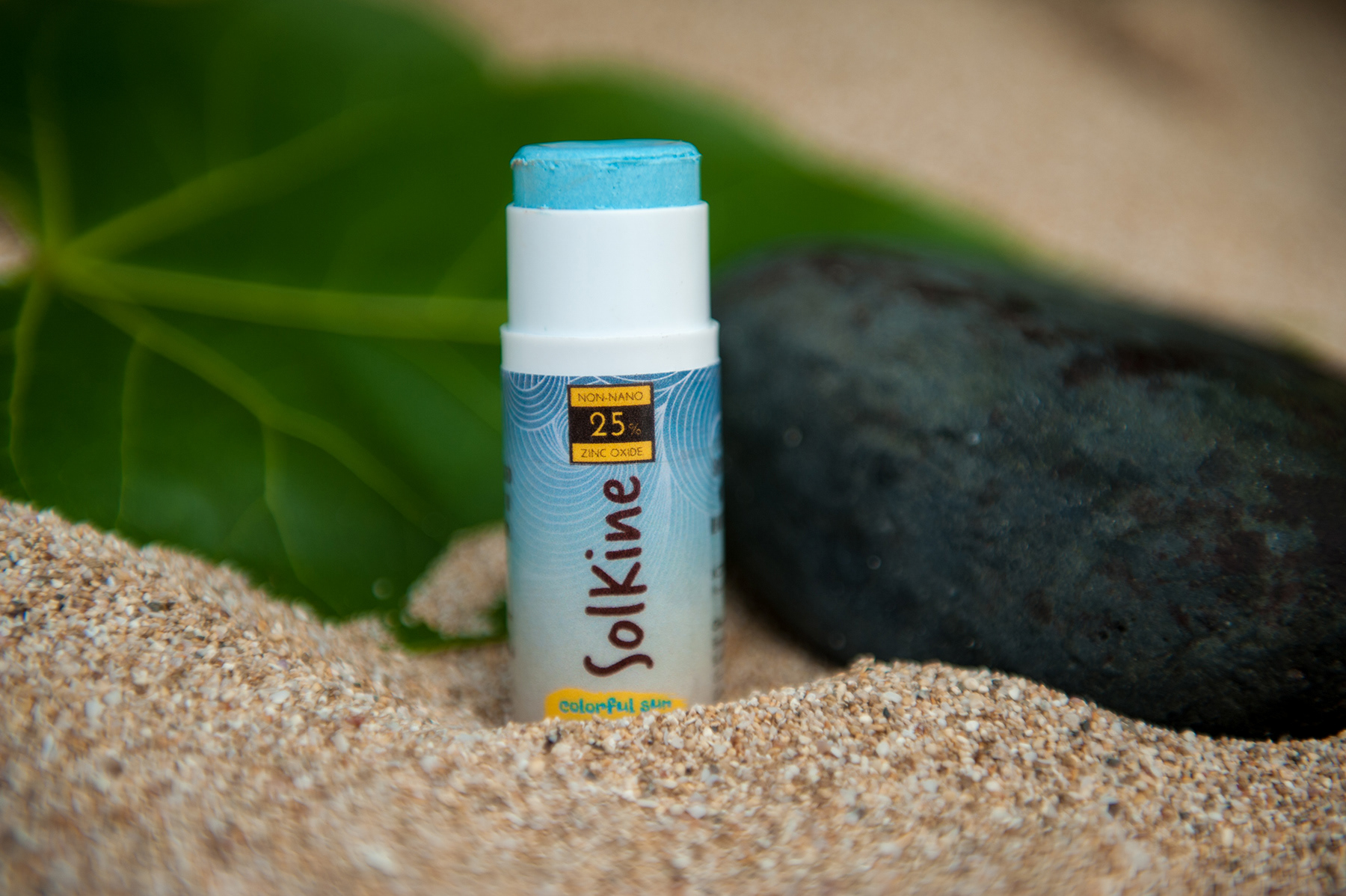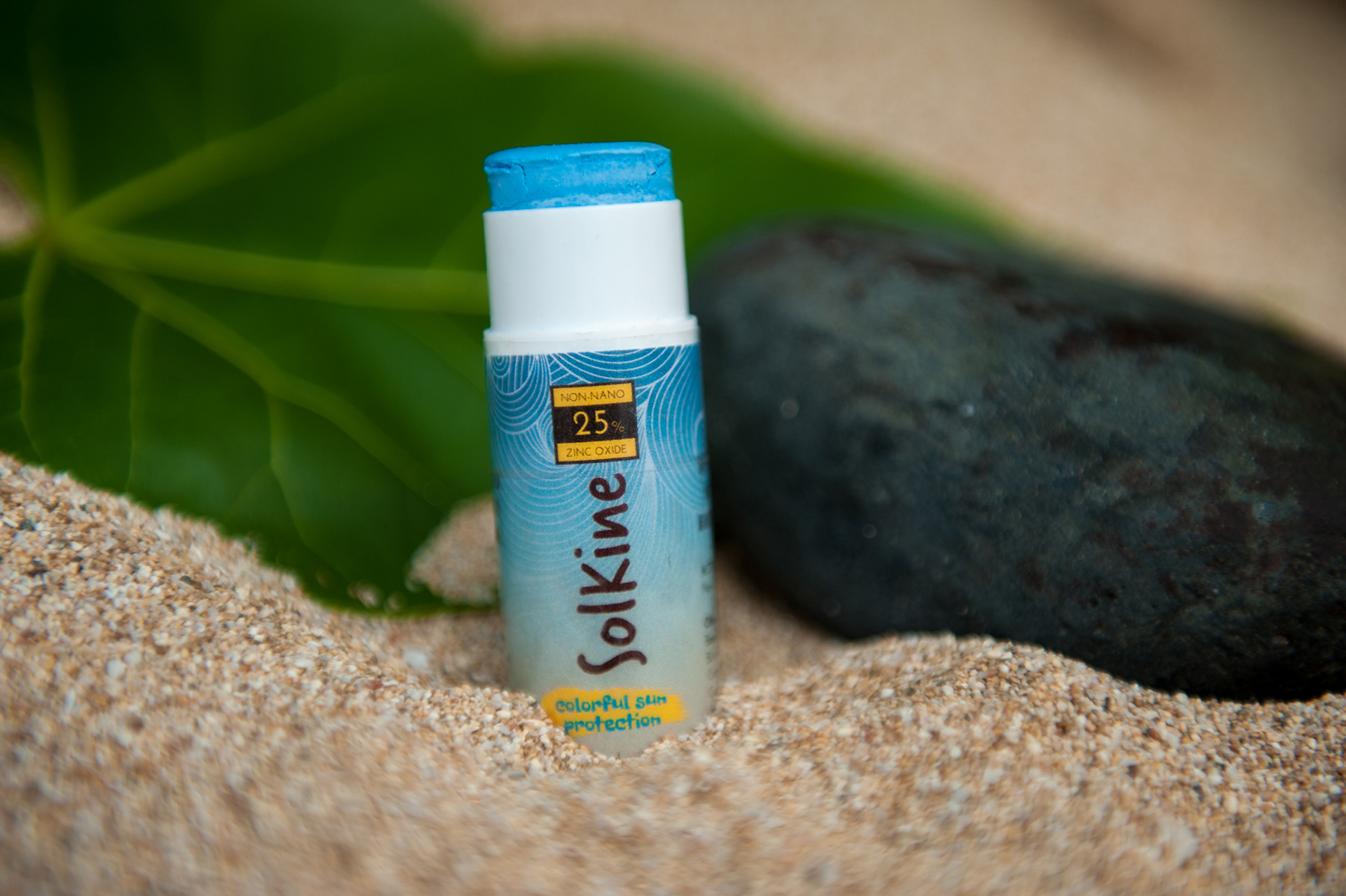 Packaging and Point of Purchase